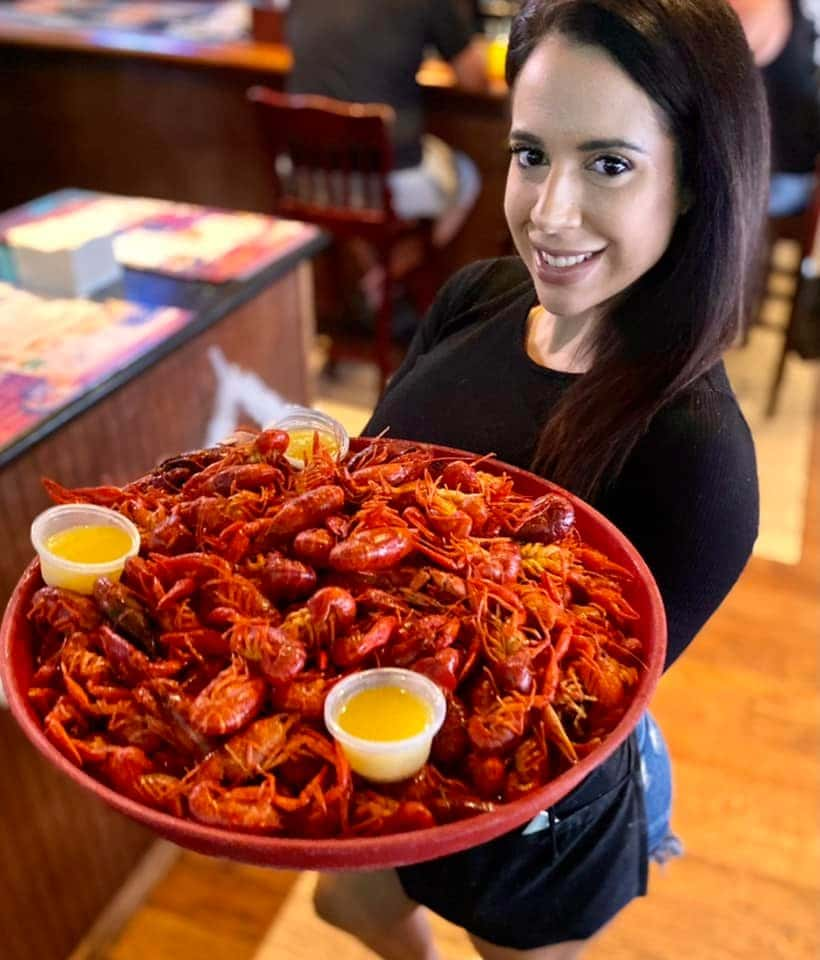 Tailgators is boiling up crawfish daily 11am-10pm.
Spicy Boiled Crawfish are Back!
Spicy Boiled Live Louisiana Crawfish are back at Tailgators Pub & Grill and we are boiling them up hot 'n spicy 11am-10pm daily. Price is $7.99/lb when you dine-in with us, $1 more for togo. And at Tailgators we don't charge extra for the corn and potatoes. Pictures are from this weekend's catch and are a decent size for this early in the season. Come get your share of the spicy goodness today!